Walk, Water, Write (and Wine) Retreat: Malibu
(Great for any group, especially girlfriends, coworkers, mother-daughters, you name it, this 3.5 hour experience deepens soul connections, inspires serious creativity and makes amazing memories! And the life-writing exercises are completely customizable.)
This retreat-like experience includes three of our favorite things that all start with "W." And what better place to gather than picturesque Malibu! We begin with setting our intention for our next chapters with a meditation and reading at one of the area's best-kept secrets, Malibu Lagoon. Along with being a wildlife sanctuary, the area is also a gateway to Malibu Colony or as the locals call it, "Billionaire's Beach." Take a seat at an outdoor table with a view for some laughs and warm up life-writing exercises to kick us off into the creative flow.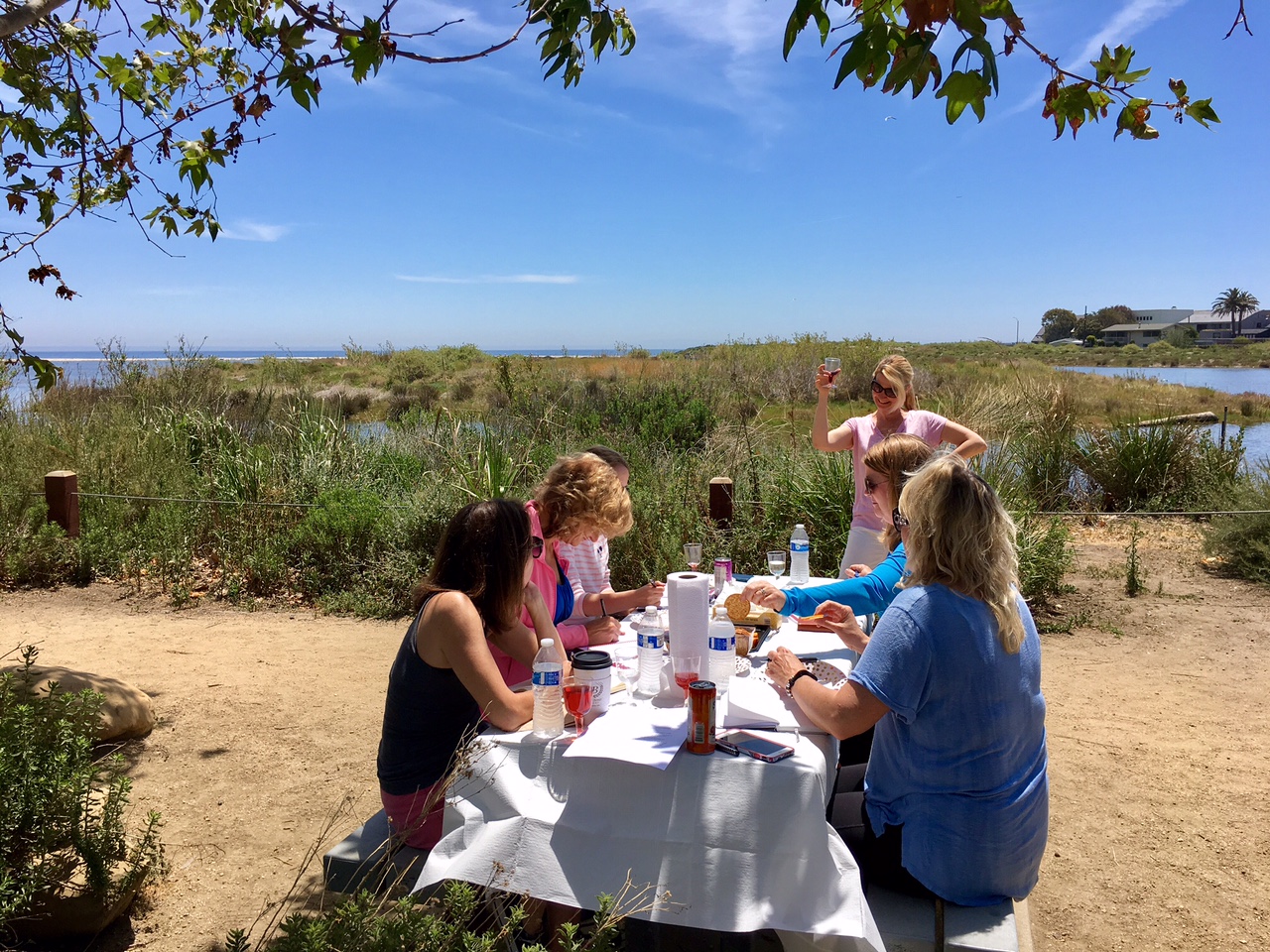 Open your journal—and your heart—and write your way clear about who you are, who you want to be next and the amazing story of your life. And hey, a little organic wine doesn't hurt either!
After a meditative walk along the beach, we'll head back to the shaded comfort of our mobile cabana, the Garage Girls' military truck office with its hipster camper cabin and plush seating, spending the remaining time creating your Personal Mythology Manifestos. Explore ideas, feelings and fears, re-imagine what's possible and outline your AMAZING next chapter. By the time you leave your Malibu Walk, Water, Write, Retreat, you will feel refreshed from spending several hours at one of California's best hidden hideaways, reconnected with good friends and ready to tackle the best time of your lives with an inspired reality that when nothing is sure, everything is possible!
Price: $250 per person includes:

• 3.5 hours of life-writing exercises with your personal life-story strategists, the garage girls!
• a guided beach walk and meditation
• lunch and organic wine
• story coaching support to create your Personal Mythology Manifesto (outlining YOUR NEXT CHAPTER) in the SHADED comfort of our sheltered Garage Girls' Mobile Cabana.
Yup, this is how the Garage Girls roll. In an 11-ton military truck with a shaded, comfy private cabana inside! You'll leave your custom retreat on a high with incredible memories and plenty of pics for Instagram!